I feel sick over to think about which image now signed by Norway. It is so totally different from the picture we have drawn ourselves for decades.
KAI EIDE , former UN special envoy to Afghanistan
I thought Sylvi Listhaug visit to Rinkeby – "to learn" – was an unnecessary provocation, especially since she already some hours before arriving published what she meant about neighboring in an article in Aftonbladet. But since she has a strong desire to learn, I was corresponding disappointed that she told Dagbladet on November 3 said that Kabul would not she! There, she could really learn anything she did not already know!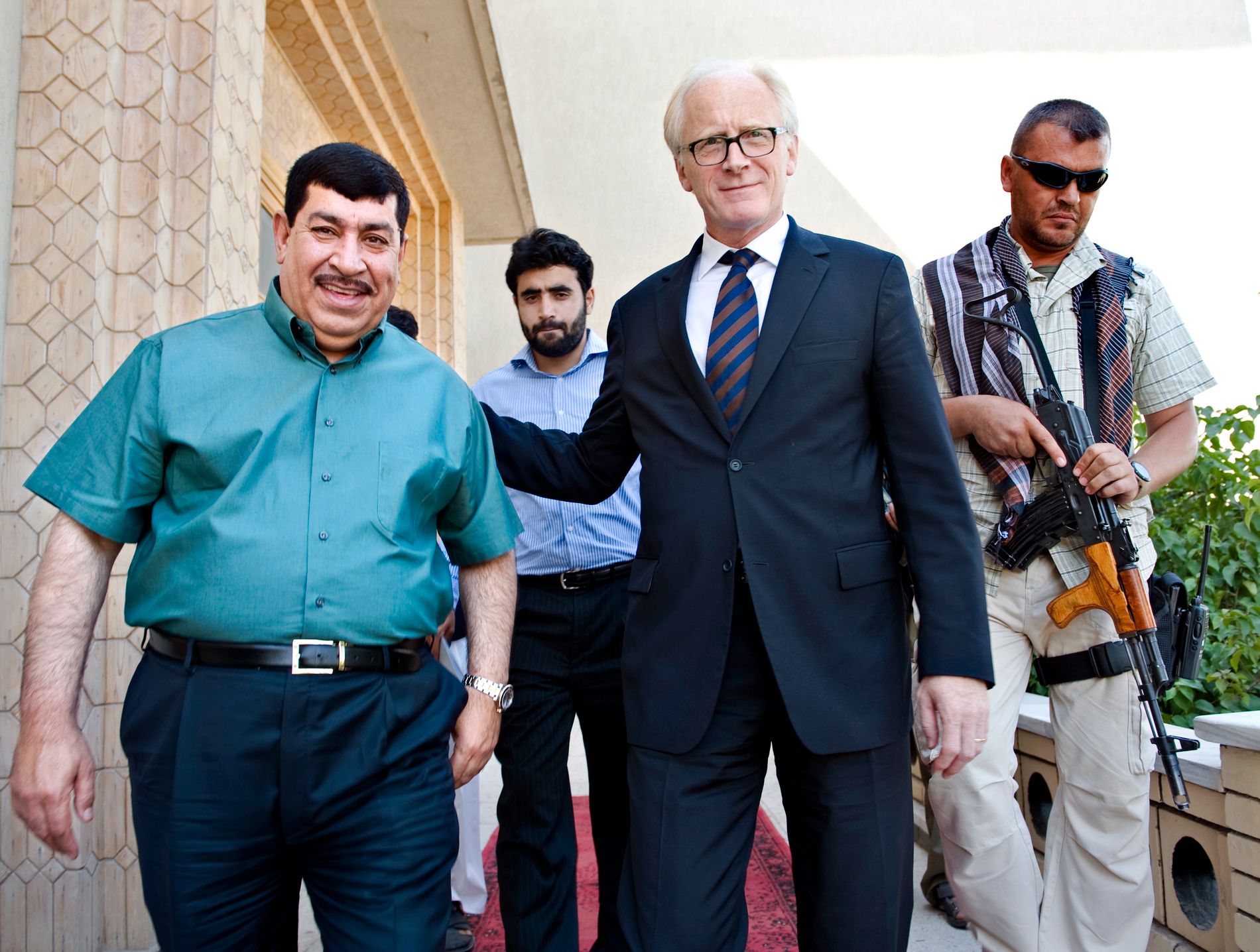 That's right, as she points out, that the security situation looks different for a Western visitor and an Afghan returns. But not in the same way she thinks. Western envoys hiding increasingly in their fortresses and surround themselves of concrete walls, which are becoming higher. They move less round than ever and knows the city and the country poorer for every month that passes. The contact with the community is significantly impaired. The Americans are moving almost exclusively in helicopters over the city – and not along the road.
Although I visited Kabul a week in October and were taken care of by Afghan friends – for stay, security and transportation. Thus, I also got to see parts of the city that foreigners no longer visit.
I would love to take Sylvi Listhaug on a similar trip – around the city where foreigners no longer walk. For areas where concrete walls do not exist and where people live without being protected by fortress-like edifice. But it must in that case take place without the media HYSeries that characterized Rinkeby-visit – and that Listhaug the thought disturbed in touch with those who lived there. I would that my Afghan friends could take care of transportation and security. I can assure you that they will do at least as well as western bodyguards without the knowledge of countries and languages.
Probably she would see that there are foreigners or Afghan politicians and privileged who are the most vulnerable. They live protected lives behind concrete walls. It is ordinary Afghans who are most affected by insecurity and repeated attacks. They have no chance to hide.
UN overview of the first half of 2017 shows that the number of civilian casualties is at the same level as in 2016 – and it is a record level. The entire 1,662 civilians lost their lives during this period and 3581 were wounded in a large number of attacks. The overview also shows – naturally enough – that it is Kabul that are most vulnerable with about a fifth of the dead and wounded. Then follows provinces in the south and – the "Norwegian" province of Faryab in the north.
What is special with Kabul is that there are suicide attacks and improvised bombs that cause most losses. In many other provinces are more targeted attacks or direct confrontations between the Taliban and government forces. Suicide missions and improvised bombs hit civilians especially hard. The ordinary people who happen to be in the wrong place at the wrong time. The frames and near mosques on roads and intersections where ordinary people are. It is a type of attack that it is almost impossible to defend himself against – if you can not then retire well protected by concrete walls and fortifications. And it can not ordinary people.
I feel sick over to think about which image now signed by Norway. It is so totally different from the picture we have drawn ourselves for decades. Perhaps stuck it not so deep among many? Perhaps it will be different when the values ​​put to the test by an unpleasant reality? But we owe it well "October-kids" and other at least to seek out the area. Norwegian politicians are the happy traveling. Therefore, I hope that Listhaug can sit Kabul a visit, but without just see government offices and embassies. And I will be happy with.